Notes n
Quotes
Read. Watch. Experience. Observe.
Beyond awareness, we as a brand
aspire to create affinity and the most
an effective, cost-efficient way to do that
is through videos!
Matt Fleming, Director, Marketing,
Ovation.io
The length and breadth of your
expression is the length and breadth of
your experience. And the more you
take in, the more you have in your
reservoir to express. You can watch it
with your eyes, but you will see it
through your soul, only then will you
be able to comprehend it.
At the end of the day, you have to love
what you do. Otherwise, you're going
to get bored. And if you're bored, you
can't be creative.
Prathap Suthan, Chief Creative Officer,
BangInTheMiddle
At the end of the day, storytelling
must communicate a vision to your
customers rather than to yourself or
your company. What is the target they
are trying to achieve? Like, what are
the pains they're trying to solve, and
then creating personalized videos that
actually addresses their pains.
Karthick Sriraman,
Enterprise Sales Director, EMEA,
Segment
Tanvi Agarwal
Product Marketing Manager, SMB at Google
Snippets
I think there are different levels that you can drive as a marketer in a B2C or B2B space.
And these three things are like the outcomes you're looking for, depending on the strategies and tactics you're applying. And, video is a method of doing that.
You're driving awareness; getting people to talk about you.
When you're trying to drive awareness, to launch something, to reach a new market
with a new offering, nothing can do better than a video because of the sheer scale that it provides, because that's what we're looking for.
You're driving product trials; getting people to try your product.
Driving a trial requires a lot of trusts to be built up, and a lot of that can be done brilliantly with testimonial claims, and if it's communicated via video, it's just going to do wonders.
Another way to drive trials via video is by hosting webinars and seminars, essentially,
by getting people together. So as long as you're able to build a community, you're able to drive a trial and build trust, and that can be done through video, especially in a time when we can't meet in person.
And then, you retain or repeat, and, essentially, you drive long-term commitment.
And the last thing about driving engagement and keeping your relationships going, like
emails, like the details we send through an email can easily be sent over like a mini video embedded in an email. So you want to be able to communicate so much with a video and on top of that, as a bonus, get a deeper human connection. So, with re-engagement, there are so many tactics that you can use to drive the product.
There is no doubt that
videos drive sales.
Deepu Nair
Account Director – Marketing Solutions, LinkedIn
Out of 96% of B2B companies that use
videos in their marketing campaigns,
73% of them have reported a better ROI.
Moreover, 92% of B2B customers watch
videos online, and 43% of those actively
searching for videos while researching
products or services for their own
business.
Shorter videos (less than 15 seconds long) are watched and shared more
often.
Captions are key!
The first 10-15 seconds of a video is a make or break. Coming up with some
really really top of the mind, recall or colours, plays a huge impact.
Users respond well to videos that are funny and emotional because it's easy
to connect with them.
While creating this type of content isn't always easy, Deepu Nair of LinkedIn
has three tips that can help you optimize your videos and ultimately
increase conversions.
Key Takeaways:
Video is a great way to break down difficult concepts, help your customers
learn more about your business, create content that can be repurposed for
other formats and mediums, and leave
a mark in customers' mind.
Here's to a
successful product launch!
We launched our product, final by guch on Product Hunt earlier this month.
The launch went great on Product Hunt and final garnered a lot of love and support from users.
Meanwhile, the guch team also had a great field day!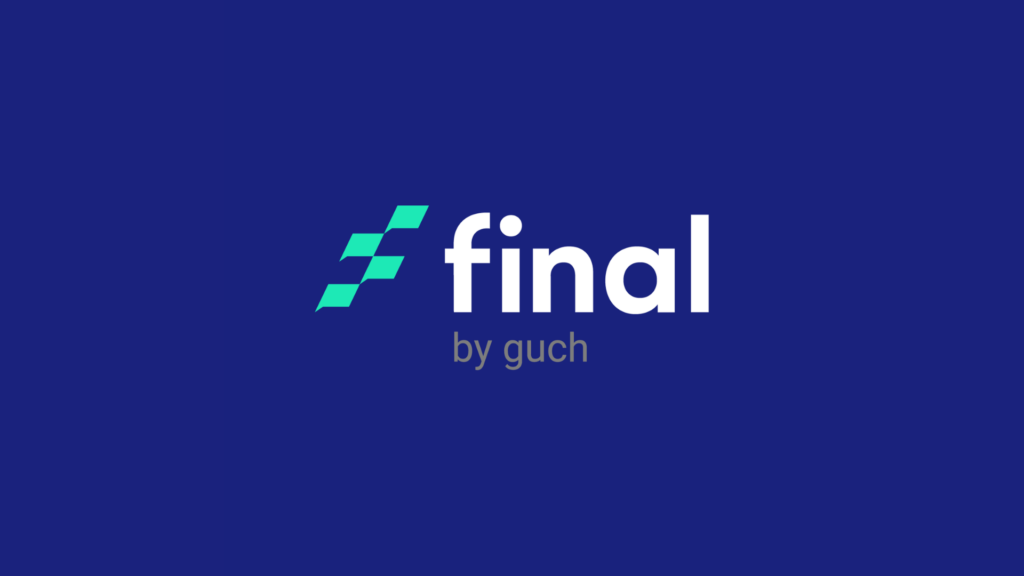 Discover a better way to collaborate on video and audio projects with final.
We went live for 24 hours!
We conducted a 24/7 live-a-thon to connect and engage with audiences
and users- to spread the word and answer questions! But what began as a
plan to support the launch turned out to be a great bonding experience for
team guch. We've been working from home for months now, so when new
team members went live on Instagram, we got to meet and interact with not
just audiences, but one another!
On the live-a-thon, we shared stories of guch's
beginning, jammed with Poisoned Toffee and celebrated every small
milestone we hit on Product Hunt. We even celebrated a member's birthday
on Instagram live!
We got showered with support
We really got to witness the community we've built at guch. A couple of
ex-team members and video professionals popped in the live, extending
their support and love for final. Apart from that, Every single guch member
contributed to the launch of final.
We got our drinks on
After a hard day's work, we got to play!
We got some frosted glasses, and in it some beer and cheered our way
through! All in all, the final launch was a successfully fun day! Get set guch!
We earned bragging rights!
We received a lot of support from users on Product Hunt and otherwise! But our highlight of the day was when Ryan Hoover upvoted us on Product Hunt.
Be honest, do we really need any other
badge?
We celebrated a birthday
One of our Creative Partners shares his birthday with final now! We celebrated
our talented colleague and friend – Joiet Joseph's birthday live on Instagram. Virtual birthdays can be just as fun
Alaska Airlines takes safety to a whole new level in their latest music video
Safety Dance. They've taken the boring airline safety routine and spun it into a
super fun video that incorporates their new COVID-19 safety measures with a
catchy tune!
The music video was an interesting way to keep audiences engaged and informed about Alaska Airline's top-of-the-line flight safety features while keeping them hooked to a
tune they won't forget for days.
The video starred Alaska Airlines' own employees grooving to peppy music and
the choreography.
In a time where travel is still scary for most people, the airline's informative video serves as a much-needed reassurance. Kudos to Alaska Airlines for showing us that instructional content doesn't need to be boring!
For their awe-inspiring creativity and putting all our safety troubles at ease, Alaskan Airlines is definitely in the spotlight doing the – Alaskan safety dance!
They've definitely got us mad over their videos!
Buzzmaker
of the
Month
Sandeep Ramesh
A master storyteller and a skilled marketer, Sandeep Ramesh has amassed a
wealth of knowledge that he shares with us today.
Mr Sandeep has spent years in the Marketing and Sales industry where he has learnt everything there is to building brands, marketing and investing. After spending over 7 years at Hindustan Unilever, he has spent an equal amount of time at Google where he now works as the Head of Partners Marketing, Americas.
He talked to guch, sharing his story and love for videos.
As someone who's seen video evolve as a
medium, what do you see in the future for
video marketing?
I've seen the shift from TV to online video very closely from all possible sides. Online video will continue to be the dominant format for advertising, though there are definitely different ad formats, for eg, in-feed could be more native than in-stream. I'm looking forward to some advances in VR that takes immersive tech to the next level, but it'll be a while before that translates to video ad formats.
What makes you Mad Over Videos?
Video is the most natural format for storytelling, and will always be the most effective
format to deliver a message – it's the closest we have to real life. Videos add an element of credibility vs a static visual, as they enable multiple senses to be activated, and together that has an exponential impact on engagement.
Tell us about some campaign/video that caught
your eye recently?
I haven't been to India much in the last year, so I'm not in touch with the recent ads. As a thumb rule, I tend to like campaigns more than individual ads, as they really deliver the message and prove the strength of the brief. I might be biased here, but liked Google's campaign for small businesses – I thought it delivered an otherwise drab message very engagingly. I also liked the Cred's campaign – Not everyone gets it – It definitely
raised the profile of Cred and built salience, even though it might have not delivered the main message very effectively. If you were to go back in the past, I am a big fan
of brands that have been created in extremely commoditized categories. The iconic Fevicol series over the years has been just outstanding in their consistency, and so has this company called Perfetti that competed with a distribution giant like ITC in a confectionary category and still gave us memorable brands like Mentos, Happydent,
Center Fruit and Alpenliebe, in a 1- rupee category.
Where do you think a line can be drawn
when it comes to being experimental
with video content?
Why draw a line?
Mr Sandeep believes that all marketing ultimately boils
down to storytelling and video can effectively tell
stories that will stick with people. Storytelling through
audio-visual means has a longer recall effect that no
other medium can reproduce. It's no wonder he is Mad Over Videos!
Personal
Branding
101
Friends, Colleagues, Contacts! Put aside your boring black-and-white CVs and lend me your ears! Make space in your 2021 goal list for some hardcore Personal Branding!
A personal brand is a narrative you spin about yourself, comprising your skills and experiences. It is how you choose to present your value to the world. Just like branding a product presents its value for customers, with personal branding you are reminding companies, recruiters and your network what your worth is.
The value of personal branding is multifaceted and will change your professional life in many ways. But let's look at the main reason how personal branding affects your identity. The answer is, social proof.
Social proof builds credibility about your skills and authority. It verifies you as an experienced professional which makes you desirable to companies and other professionals, ultimately increasing your network.
A personal brand essentially means cultivating an idea of your abilities and potential in others minds. The ultimate aim is to build credible social proof that you're capable and well-versed in certain skills.
A well-built personal brand creates valid social proof. Its benefits present itself in many ways. It will set you apart from hundreds of identical applications at job interviews, and it'll get you noticed at your current job too! "Personal branding is a powerful leadership enabler. But it's also future-proofing your own income-earning
opportunities" says Darryl Praill. All in all, maintaining a good personal brand will
help you advance in your professional life.
Step up your game in 2021, build your brand by pushing your best self forward!
Testimonials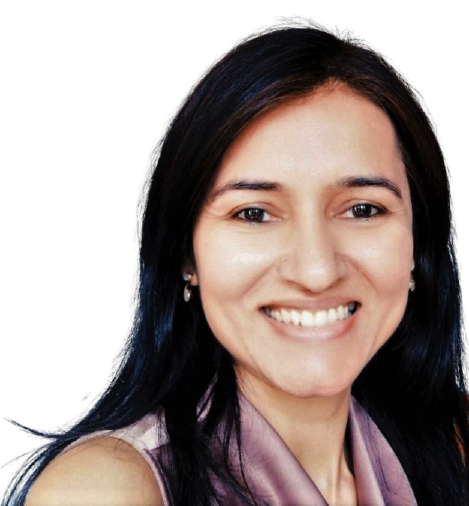 Priya Patankar
Head of Communications,
PhonePe
Vaishalli Kaaim
Branding Marketing Manager,
Amazon
Mad over videos is a great way for the content creators and marketers across organizations to collaborate, brainstorm and get more ideas about creating effective videos. I see a need for a community like MOV and this is a great initiative by guch.
I've had an extremely interesting chat, and I think we've been able to discuss a bunch of topics. I've actually been able to go back and think a little more deeply about some of the
campaigns we've run, and one of the answers I've given is that "learning is always iterative".
I'm thrilled to collaborate with guch in every way I can. I mean, given my background, I'm going to be happy to contribute and also to meet like-minded creative professionals.
It's always an extremely interesting conversation that allows a lot of learning, and I see it as an interesting opportunity.
MOV is a fantastic forum for learning, networking and brainstorming ideas.
Many marketing, communication and creative professionals are recognized to do really well when there is an open and continuous exchange of ideas, so being part of a community like MOV really helps.
Come on, join the MOV Bandwagon. Don't miss it!
I think there is a need for communities to be talking around video, something, like what Mad Over Videos, is doing. Bringing together collaborators, marketers, and people from
different industries to talk and share knowledge, and build thought leadership on videos – both from a creative lens to actually learning on what innovations, people at the individual level or at a team level have been driving. So it
is definitely a need for it. And it's a great initiative by guch.
The overall experience of being on the podcast and engaging with this platform was really good. It has kind of helped me learn to look back on some of the things I've been doing.
So, overall, it's a great session and a pleasant experience. And the whole conversation was very smooth, very relaxed just being at home and just logging in. And that's pretty candid and genuine.
So it was fun.