Notes n
Quotes
We're moving from a brand perspective towards a customer-based approach.
The drive and objectives are to find customer-based solutions and products. The role of marketing then has evolved into bridging the gap between sales and the customer. We have the power of data and possibilities to make solutions for B2B customers easier than ever.
As a marketer, I always think about how we react and consume as individuals. And, from there, we should recreate that flawless experience in our videos too. Videos don't have to unpleasant or boring because it's work! They can make everything so much more appealing.
Creating Moments of WOW
Angelica Reyes, the Head of Marketing, EU&UK at Freshworks, shares with us the Freshworks mantra to marketing. She says that their goal is to create moments of 'Wow!' within their customers, and the customer's ability to recreate them with their own customers. Their vision is truly B2B in its essence. Freshworks is looking towards
making customers for life, and these moments of 'Wow!' helps maintain that relationship as well.
So as marketers, we look towards creating these moments of 'Wow!' within our customers. For this, you really need to bring in a personal, human element.
Snippets
Why Customer Marketing?
Yasasree Nerayanuri, the Director of Customer Marketing and Community at Freshworks explains the importance of customer marketing to us. She says that firstly, customer marketing is more about customer engagement rather than marketing since you don't need to market to an existing customer. Rather, you need to take care of your existing customers. You need to ensure they are getting the most out of the product or service, and are happy with the experience.
In this present startup ecosystem and this subscription-based product world, retention is the key to success. It is about converting customers into advocates that will automatically reflect on your growth. A happy customer is more likely to refer you to other customers or buy more products or services that you offer.
2020 sure has been a downer. With the COVID-19 recession booming and the work from home setup becoming the norm, your sales team might be feeling a little demotivated. But Gong's yet another ingenious ad comes at you as a fresh respite. The short, 30-second ad is well-paced, shows product features and is jam-packed with perspective illusions.
While the bizarre props and optical illusions keep you engaged, the message containing Gong's features and benefits is delivered easily. Super Bowl ad or not, this ad sure bowled us away! It's videos like this that makes us Mad Over Videos!
Super Bowl ads are always anticipated and rarely do they ever miss the mark. Cadillac's Edward Scissorhands reboot certainly exceeded expectations. Winona Ryder comes back as Kim Boggs, narrating the lonely life of her son, Edgar Scissorhands. Timothee Chalamet, like with every performance, knocks this one out of the park. The plot moves smoothly. Like Edward, Edgar's Scissorhands cause him
a lot of pain and trouble.
But his Scissorhands are laid to rest by Cadillac's new technology with its new All-Electric LYRIQ. Nostalgia, attention to detail and a heartwarming story is everything that makes this video. They are at once, both the cake and the cherries on top! They've sure made us, among millions of others Mad Over their Video!
Buzz-maker
of the
Month
Archana Tiwari is a woman with a great entrepreneurial spirit and a wealth of experience in content and leadership. With over 19 years of experience and an ever-creative ideator, she is truly an inspiring leadHERs we can all look up to.
Archana is a seasoned content strategist who is well-versed in the ways of creating strong brand engagement. A true trailblazer and inspiration, it comes as no surprise that she is our Buzzmaker of the month.
She shares her experience and knowledge with an interview with Mad Over Videos. As someone who consistently creates great value with her content, there's something every one of us can learn from this!
ROIs and analytics aside you believe that EQ is an important part of what makes a content click. Could you elaborate on that?
I believe, every decision of ours, be it personal or professional, is an emotional one. We just find facts, stats, data and logic to substantiate our emotional decision.
And if this is true, then, we have to emotionally connect with our audience or have an emotional quotient to our content, method and messaging. But that's the beauty of a
high EQ messaging, it has to be real, only then it resonates. The biggest element of a high EQ content/messaging is that it's genuine in its intent and honesty. That's what creates an impact. So, while numbers help us to make data-led decisions, it is the 'impact' in any content and communication that drives these numbers, and therefore
the ultimate ROI.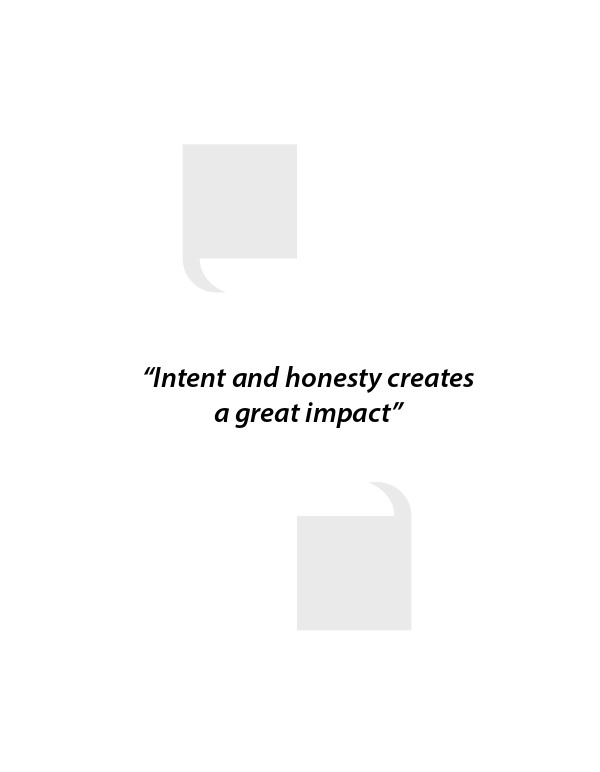 Do you think there's some element that content creators/marketers are consistently missing?
We talk about customer-centricity all the time, we all believe we are customer-centric, one can never overemphasis the fact that there is no limit to knowing your customers, for you to serve them efficiently and effectively. Somewhere in our hectic life and livelihood, we miss looking beyond
the obvious. There are so many layers of that 'TG' that no consumer research will ever unravel. You have to become another 'human' and not a marketer to discover
your true tribe that you want to serve. And you can achieve this with your intent, intellect and interactions, which are not 'calendarized'.
How does UpGrad's content marketing strategy aim to create lifelong customers?
When we owned this anthem of 'lifelong learning', we knew that it has to be demonstrated rather than be preached or placed as just another tagline. So at upGrad, each one of us, from founders to freshers, all have imbibed this as a way of life and livelihood. The culture at upGrad is to keep learning, keep reinventing and keep challenging the set norms. And this stance shows in our marketing strategy as well,
look at all the campaigns, be it the 'Don't lick ass, Kick ass' or the 'Aage Ki Soch' anthem. We want to inspire people to learn as they 'lead' in their lives. We want to imbibe learning as an everyday habit. To make this possible, we are creating an end to end 'skills as solutions' as a part of our
offerings. We will be able to talk more in-depth about that by mid-April. The moot idea is that your marketing message has to be aligned with your product and solutions.
And here again, I will insist, being creative is not so difficult, and you attract attention by being creative as a part of your marketing message. The delivery of those promises is what makes a brand, and that too consistent and persistent delivery of value makes for winning brands.
What makes you Mad Over Videos?
Everything! Mad by way of being a fan and Mad by way of madness it brings to us creators! Videos are not just a content format but a way of life for all of us. If you
add storytelling to this potent medium, then you create Mad Magic. Plus the whole democratization of content reach by way of tech support, today, you are not limited by anything if you want to learn something, and therefore, being part of ed-tech, I am forever excited about the possibilities and
opportunities that videos create for India as well as Bharat.
Mad Over Videos launched
LeadHERs in early February as
a podcast that celebrates the
rise of women leaders in the
workplace. The podcast is
hosted by Scindia Balasingh,
a headstrong, passionate
woman leader who works as
the Head of Partner Marketing
at Freshworks. At LeadHERs
we bring in strong women
leaders as guest speakers and
discuss their journey,
challenges and the various
issues that revolve around
'Women in the Workplace'.
Tune into the first episode where our host chats with Angelica Reyes, Head of Marketing for Europe & UK – Freshworks about her career and why diversity and inclusion policies are important.
Nidhi Raj, a Senior Regional Marketing Manager at Tata Tele Business Services discusses the challenges of women at the workplace in-depth in this episode.
Host Scindia Balasingh has a great discussion about Women in Tech' with Nivedita Mukhija, Head of Field Marketing at Nutanix. Why are women underrepresented in
the tech industry? What can be done to fix it? Listen as they tackle these questions and many more in this episode.
EPISODE 4 ft Yasasree Nerayanuri
Yasasree Nerayanuri, Head of Customer Marketing at Freshworks explores Indian startups as a new ground for women, full of opportunities. This episode revolves
around the new-age workplace culture which can adapt faster for a diverse workforce.
It's amazing to have Mad Over Videos by guch so that people can come and learn about the latest trends and to find out what's going on in the video world, and just
to keep ahead of the curve and grasp the business landscape of the hedge norm.
It was a wonderful experience to be on the Mad Over Videos podcast. It was fun to explore the world of video advertising and how we use it across marketing channels, and to share some insights into what's next about how to connect with your audience, and how to understand what your customers really want, and to create empathy with them through the power of video. I'm happy to be involved in other initiatives from Mad Over Videos.
Thrilled to be part of the MOV community and to find out more and to be with like-minded marketers who appreciate the power of video and have a community where they can go and share content.
It's awesome to see how people spend so much time and energy to share such great thought leadership content. Keep doing what you're doing. You're doing a great job.
I feel that it's very important to connect as a community, as a tribe of like-minded people who are doing similar things, to get inspired by each other to exchange ideas, best practices because a lot of times we stumble upon solutions, which are so relevant for our kind of work. So if there is a community which talks about things that each one of us can use some do's and don'ts, some of the things that get them excited, some of the things that are pitfalls, it will be great. So it's a great idea that we need to be a captive community of video content curators, writers, producers, who have this whole anthem to themselves that
how can I deliver the message and to the best of our capabilities to the best of impact for our chosen audiences..
The conversation with Pranav was the best part of being on the MOV podcast. We're so busy in our lives, doing so many things that we barely get the time to sit back and think
about what we've done. We are constantly pursuing new goals, and it's nice to sit back and talk about some of the things you've done in the past and how you can help the
community. It was a delight to talk to Pranav. It was more of a conversation between two peers, and I really enjoyed it. I
also learned a lot from him.
I would certainly recommend that my peers be part of this community, Mad Over Videos by guch, because, as I said, it's very important to connect with your tribe and every tribe have to have their own magic and madness. So, I think with this community, there's both magic and madness. So I'd certainly suggest people who are interested in video creation, curation, artistic, any area that has something to do with videos, and who are passionate about it, definitely join this community.
I always believe, not because I'm with upGrad, And also because I'm with upGrad, that constant learning has to be our only true right. Justify your name, if you're mad at videos, your experience should be mad, and you should have some kind of mad element to it.
‍